July 2016
---
Wishes Do Come True!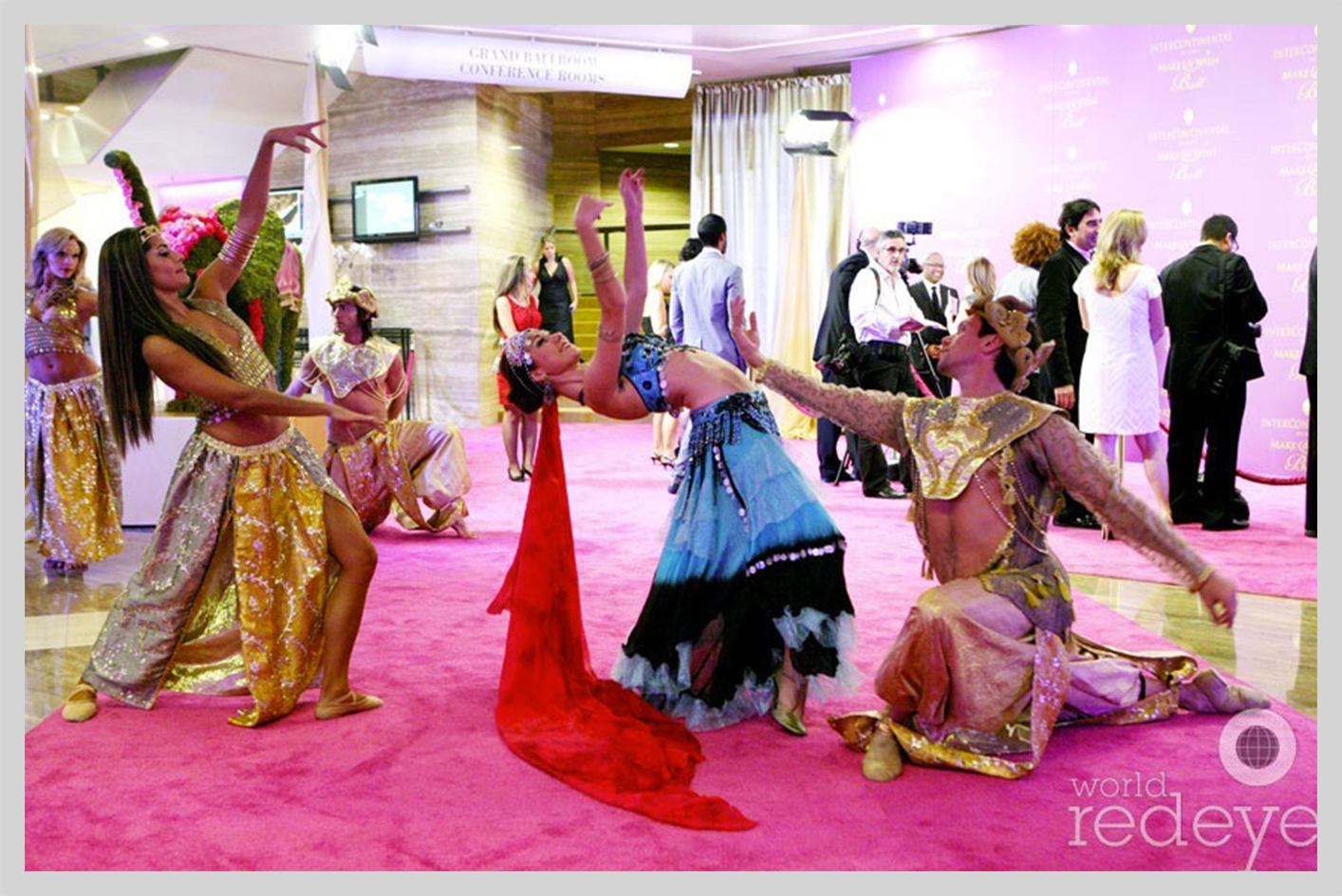 Each autumn in Miami, a gala for the best cause we can think of brings in the likes of local and A-list celebrities for one reason and one reason alone—the children. This year, the Intercontinental Miami Make-A-Wish ball celebrates with yet another event for the most-noble cause. Held at The InterContinental Miami Hotel on November 2, this year's theme is named "magic," so be prepared to expect the unexpected, as well as a performance by Adam Lambert. And while you're dressed your best and sipping champagne, keep in mind that this isn't just a party, it's a party with a purpose.
"Make-A-Wish is an opportunity to give. Putting a smile on the face of children with life-threatening illness is all-satisfying," explains Shareef Malnik, whose family has been involved with the charity for 19 years. "My parents, Nancy and Al Malnik, became lifetime benefactors of the InterContinental Miami Make-A-Wish Ball. Nine years ago, they, along with former President, CEO and Founder of Make-A-Wish Nancy Strong, asked me to become Chairman. I have been Chairman now for nine years and two years ago I joined the Board of Directors, as well."
As a member of the board, Malnik and his family go the extra mile to ensure Make-A-Wish stands out from other charity events. At the top of their priorities is entertainment. "Although our first goal is to raise as much money for the children as possible, it is condition upon the guests enjoying their evening. If people are entertained, they will come back. In the long run, with that philosophy and strategy, we will grant more wishes," he explains.
Over the past nine years, the wish fund has increased from $300,000 to $1,700,000 net proceeds. All of which goes toward kids with a dream. "This is as a result of charitable contributions from a lot of great people that want to help children," Malnik says.
Aiding in drawing in those funds is the event's celebrity-filled guest list. This year, attendees include, Lambert, Gabrielle Anwar as the celebrity auctioneer,Flo Rida, Miami Housewives and Miami Heat players will all be saying cheers in the name of charity.
Over the last few years, stars like Anwar, Melanie Amaro, Paula Abdul, Sharon Stone, Kim Kardashian, Pamela Anderson, Venus and Serena Williams and so many more have shown support for the event. Some of these celebs made last year's event the most memorable by far for Malnik. "Last year's ball stands out for several reasons: Gabrielle [Anwar] knocked the ball out of the park with the auction. We raised more money than ever before. And I was forced into a pair of ballet tights in order to offer comedic relief for the audience."
Malnik is always willing to go that extra mile to ensure the gala is a success. "Each year my goal is to beat last year, in terms of money raised and entertainment level to guests," Malnik says.
He applies this same philosophy to the after party as well. Now in its sixth year, the event features DJs and a fashion show by Heatherette designer Traver Rains.