January 2011
---
Al Malnik Continues To Give To Those In Need Through Philanthropic Service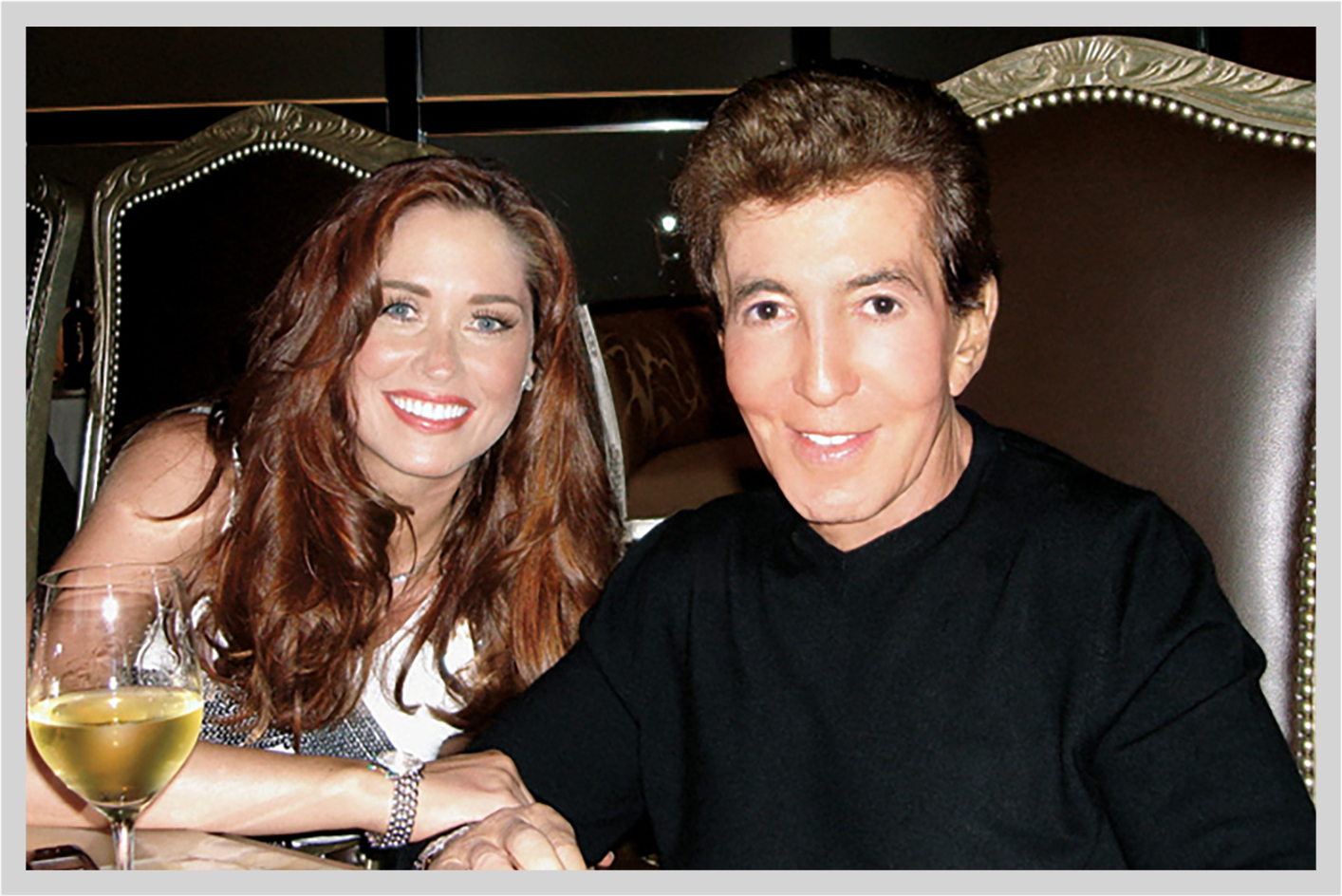 It is mid-afternoon and Al Malnik is in the middle of a half dozen projects that range from business interests and philanthropic commitments to overseeing the renovation of a house next door to his oceanfront home, where his six young children will bunk down with friends, and where he can display his lifelong collection of sculptures, paintings and Asian art.

His phone hasn't stopped ringing. His three assistants have questions on upcoming appointments, his chef asks what he would like for dinner, and his contractor team wants advice about where to put a wall.
"I am a multitasker and always have been," says Malnik, a lawyer-cum-businessman and real estate investor, who created Miami Beach's The Forge restaurant in 1968. "I love to keep busy. By mixing work with my hobbies, charities and family, I am blessed with a wonderful life." And a fulfilling one. For starters, Malnik, who married Nancy Gresham in 1995, 20 years after divorcing his first wife, has 10 children. His oldest from the first marriage are Shareef, who has a law degree and now owns The Forge, which recently underwent a $10-million renovation; Andrea, who also has a law degree; Susan, a psychologist; and Allison, a Palm Beach County teacher. With Nancy, he has triplets Spencer, Jarod and Nathan, 12; Jesse, 5; and twins Noah and Sterling, 4.

"I was a playboy for a long time between my marriages, but when I met Nancy in 1991, I was so impressed. I dated her for four years," he says. "She was beautiful, unusual, smart, business-oriented, and filled with enthusiasm and imagination. We married at my ranch in west Boca Raton before nearly 500 people."

Today, the Malniks are major movers and shakers in the world of philanthropy. They work together on dozens of charity projects and fundraisers. Malnik is a member of the George E. Merrick Society of the University of Miami, which honors those whose commitment to the University has reached a superior level, as well as a founding donor of the Jay Weiss Center for Social Medicine and Health Equity at the University of Miami School of Medicine. He also is a founder of Mount Sinai Medical Center, and is the only person named a lifetime benefactor of the Make-A-Wish Foundation. The Malniks have been active in Make-A-Wish for 10 years and help with the annual Miami gala by opening their Palm Beach County home for a spring pre-party.

"Al Malnik is everybody's favorite guy," says Lea Black, wife of attorney Roy Black and a prominent Miami philanthropist. "He is fun, fabulous and philanthropic, with so much energy and big ideas. Plus, he has an extraordinary wife and adorable kids."

Malnik is the sole sponsor of the Al & Nancy Malnik Family Acute Myeloid Leukemia (AML) Research Fund in honor of one of his young children who has suffered from the disease but is now in remission. For this endeavor, Malnik, who says doctors have made "startling discoveries" in AML, was honored at the Dana-Farber Cancer Institute in Boston.
"I think it is vitally important to give back, and we make it a very big part of our lives," says Malnik.

The philanthropist has recently set up a trust at Miami's Jackson Memorial Hospital for neurological services. And he has helped launch the new Nat King Cole Generation Hope foundation and its Boca Raton fundraisers.

"Al helped us start Nat King Cole Generation Hope, and through his generosity we have helped support music education in local schools," says Timolin Cole, president of the foundation. "He is a dear friend of our family."

Born in St. Louis to a father in the wholesale candy and tobacco business, Malnik attended Washington University there, graduating with a bachelor of arts degree. He married and served in the U.S. Army as a guided missile officer, reaching the rank of reserve captain. After his stint, he attended the University of Miami School of Law and graduated with honors.
"I hated St. Louis weather, so after law school I stayed in Miami, setting up my home in Coral Gables," he says. "I really loved practicing law, especially trial work. It was challenging and fun."
Indeed, he handled some of the most colorful clients in the country, including big names like Huntington Hartford, heir to A&P grocery stores; legendary hotel owners Ben Novack Sr. (Fontainebleau, Miami), Morris Landsberg (Flamingo, Las Vegas), Dan Lifter (Marco Polo, Miami) and Sam Cohen (Riviera Hotel & Casino, Las Vegas).

He practiced law for 10 years, forsaking it in the late 1960s to invest in real estate and create business ventures. He started a filmmaking company, where he worked with Frank Sinatra, Dean Martin and Debbie Reynolds in the United States and Europe, and a jukebox business. He also invested in late-night clubs and other commercial properties.

His intelligence, charm and show biz contacts led him into these more lavish and lucrative playgrounds. He sold the film and music businesses when he decided to build some of his own fantasy palaces.
"I created The Forge on a bet," he laughs. "I kept complaining about how bad all of the area steak houses were. So I bought the real estate on 41st Street in Miami Beach and built it as a hobby."
Since Malnik continued to take regular business trips to Rome, Paris, London and Geneva, he bought stained glass and antiques and designed The Forge himself, using his European purchases to decorate what would become a drop-dead gorgeous and ornate old-world interior with the glitz of a Las Vegas casino. The Forge has won the International Grand Master Wine Award and was voted the No. 1 steak house in America by Wine Spectator in 1996.

He also developed Miami's Sky Lake Country Club, Cricket Club and restaurant, California Club residences, shopping centers and several Coconut Grove restaurants, including Lady Bug, Honey for the Bears and My Other Place. He sold all of them and bought sexy resorts in the Poconos, with Champagne flowing into heart-shaped bathtubs.
More to come….