March 2011
---
Al Malnik Makes Pledge To Jay Weiss Center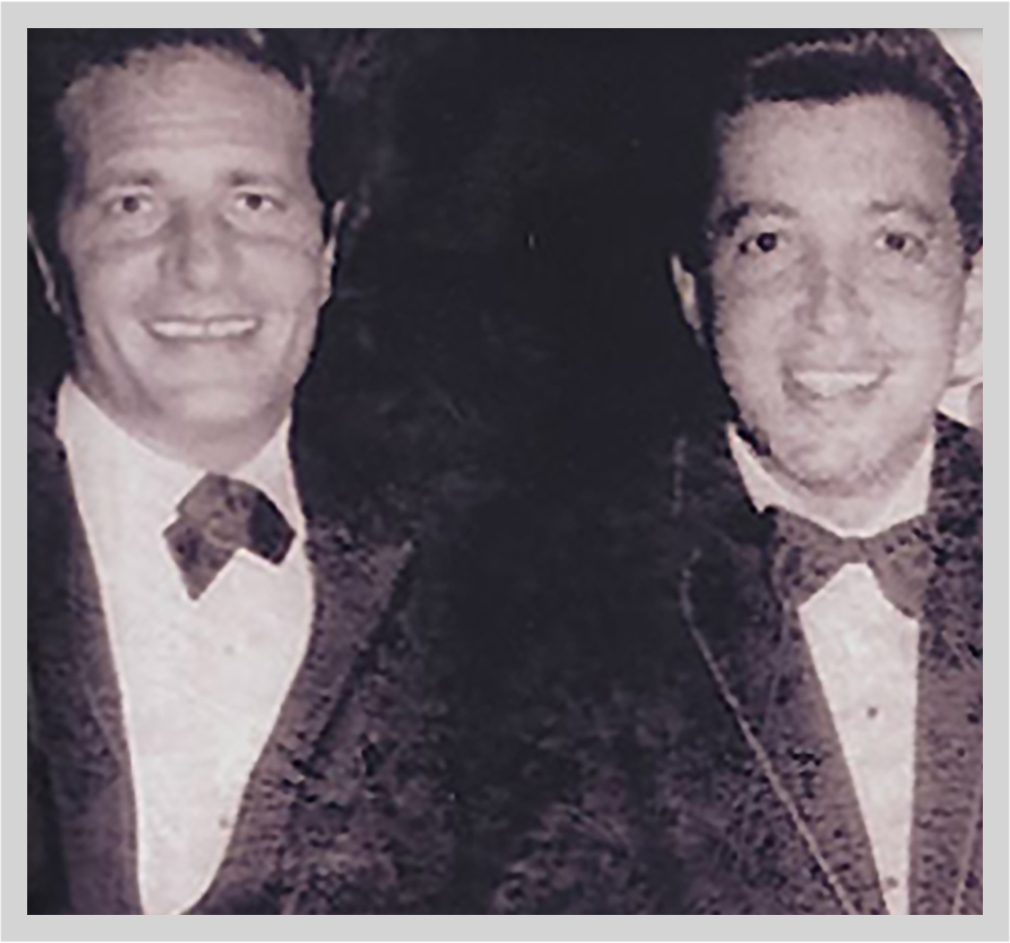 "Jay was the finest, nicest, kindest human being I've ever met in my life," says Al Malnik, who has pledged $1 million to support the Jay Weiss Center for Social Medicine and Health Equity, named in honor of his long time friend. "I knew how much Jay enjoyed the work he was doing with the medical school, so when was told there was going to be a medical center that would not only be named after him, but also be devoted to doing the activities he so loved, I wanted to be a part of it for sure."
The Jay Weiss Center for Social Medicine and Health Equity was officially established in 2005 in memory of Miami's well known philanthropist Jay W. Weiss, a longtime champion of the underserved in the Miami-Dade County community.
Considered "best of friends" since the day they met, Al Malnik and Jay's friendship dates back to the late 1950s. Jay's daughter, Jennie Block, says, "I can't remember a time when our families have not been friends. Al was always very proud of my dad and his work on behalf of the community. We're deeply appreciative of his support and many, many years of friendship. He continues to be a good friend to my father in death as he was in life."
Al Malnik was born and raised in St. Louis, Missouri. He moved to Miami to pursue a law degree at the University of Miami, which he earned in 1959, and has been here ever since. He practiced law and in 1968 founded the legendary The Forge Restaurant, a Miami Beach dining institution. His son, Shareef Malnik, became the owner of The Forge Restaurant in 1991 and is now CEO of the operation. Al Malnik has been presented with the key to Miami Beach twice for The Forge's contributions to the community.
"When (Dean Emeritus) Bernie Fogel, Jennie, and I had lunch with Al, he reflected on the nearly 50 years of their friendship and about one quality in particular that he felt most passionate about. It was Jay's ability to make you go further than you imagined you could," says Jay's daughter, Laurie Nuell. "He recalled a time when he really was questioning himself and was not as confident as he should have been. Jay told him that he could be anything he wanted to be and should not settle for less. In many of his successes, it was always Jay's encouragement that helped him. As a friend, he could always turn to Jay for support—they were like brothers."
Malnik, like his friend Jay Weiss, is deeply committed to helping his community. The Jay Weiss Center is just one of numerous organizations he supports. He is an active board member of many local arts and civic organizations, such as the United Foundation for AIDS, Miami City Ballet, and Miami Symphony. The Malnik family is also deeply committed to the Make-A-Wish Foundation: Shareef Malnik is the gala chairman of the Annual Intercontinental Make-A-Wish Ball, and Al and Nancy Malnik are lifetime benefactors of the organization. The Miami Beach Chamber of Commerce has honored Al Malnik and his son, Shareef, as Outstanding Citizens of the Year.