November 2009
---
Palm Beach International Film Festival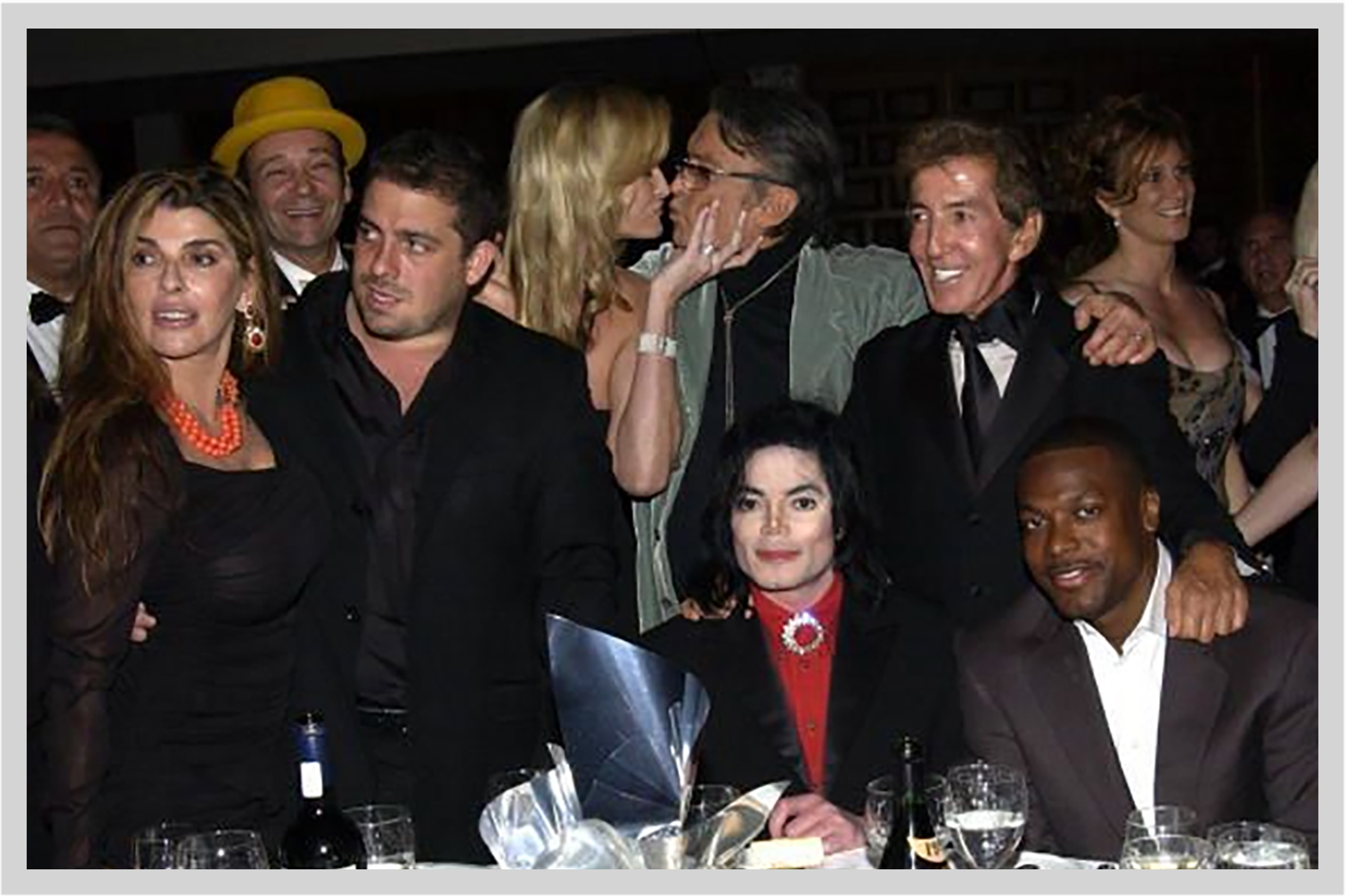 From 2003 – Palm Beach International Film Festival Website:
The 8th Annual Palm Beach International Film Festival attracted huge audiences, far outnumbering last year's attendance. The success of this year's festival created a whole new level of awareness and recognition not only in Palm Beach County, Florida, but in the entertainment industry as well.
The fest opened Thursday, April 3, 2003 with "The Kid Stays In The Picture" presented by legendary producer Robert Evans. Commissioner Burt Aaronson announced to the audience that the PBIFF has turned over a check for $100,000 to Film and Television Education Programs for the schools throughout Palm Beach County.
An enthusiastic swarm of fans eagerly awaited the arrival of Oscar-winning actor Adrien Brody outside the Mizner Park Theater where Brody introduced the festival's screening of Roman Polanski's multi-award-winning film, "The Pianist." Alex Simon from Venice Magazine moderated a passionate Q&A session with the audience members.
The audience attending Saturday night's Grand Gala ceremony at the Palm Beach International Film Festival at the Boca Raton Resort & Club, was treated to a surprise visit by such stars as Brett Ratner, Chris Tucker, Carol Alt, David DeLuise, Alvin Malnik, Michael Jackson and host Cady Mc Clain as honors were awarded to Oscar winner Adrien Brody, silent film legend Fay Wray, producer/writer/actor Robert Evans and producer Suzanne DeLaurentiis. Brody graciously accepted his honor for Performance of the Year with the same elegance that rivaled his infamous Oscar speech. Evans received a Lifetime Achievement Award presented by director Brett Ratner, Fay Wray received the Legend in Film award. and Suzanne DeLaurentiis received the Founder's Award.
With over 90 films to choose from, there was certainly something for everybody! Filmgoers turned out in record numbers to see such films as "The Bachelorman," (that had David DeLuise and producer/writer/ actor Rodney Lee Conover working the streets), "Broadway: The Golden Age," (Fay Wray came to talk about the film to a sold-out crowd, along with director Rick McKay), "Annihilation of Fish" (with standout performances by Lynn Redgrave and James Earl Jones), "Coney Island Baby," (directed by Amy Hobby, who recently produced "Secretary" and "Thirteen Conversations About One Thing"), "5 Card Stud," (with Khrystine Haje attending), "Kissed By A Crocodile" (made by Aussie Wendy Dent, focusing on how western tourism is changing the face of Bali and their traditional family culture) and "Movie Hero," (a fascinating tale of a man who is convinced his life is a movie). Attendees also sought out more serious fare such "Klezmer on Fish Street," "Small Voices," "Season Of Youth," "The Egoists" and "The Last Reunion: A Gathering of Heroes."
Over 700 people attended an encore presentation of "My Big Fat Greek Wedding" outdoors at the Old School Square Pavilion.
The short films drew a particularly enthusiastic crowd throughout the week with such popular offerings as "Polaroid" "Home," "Salaryman," "Today You Are A Fountain Pen," "Over My Dead Body," and "The Wedding Bout." The talent showcased by many of these directors is sure to elevate them to a new level of filmmaking!
Word of mouth about the exceptional lineup of films has reached beyond Palm Beach, garnering interest from various studios requesting to see several of this year's entriessomething every film festival aspires to do.
The week concluded with several well-attended events, ranging from a Latin-themed party at the popular Oceans 11 following the screenings of "12 Horas," (for which ex-Menudo star Charlie Mass came in from Puerto Rico) and "Los Zafiros," to a beach party at Canopy Palms on Singer Island at which pop sensation Heather (who currently has a song rapidly rising on the charts) performed.
The closing night festivities started with a screening of Alan Rudolph's newest film, "The Secret Lives of Dentists," starring Denis Leary, Campbell Scott and Hope Davis, followed by a Wrap Party at the Old School Square in Delray Beach. The Film Awards were presented at the party, emceed by Rodney Lee Conover, producer/writer/co-star of "Bachelorman." (The list of winning films is attached.) The crowd, which consisted of filmmakers, press, volunteers and festival attendees partied the night away! The Awards ceremony was sponsored by WCI Communities and the Closing Night event was sponsored by the City of Delray Beach and Old School Square.
The 8th Annual PBIFF became a competitive forum for the first time. The jury consisted of three individuals from different areas of the business. The jury was headed by national journalist Luke Sader, and was accompanied Terry Tharpe of Sony Pictures and Gregg Chabot, writer of "Reign of Fire."
The 2003 PBIFF Award winners
Feature
SMALL VOICES (Mea Munting Tinig) Directed, produced and cowritten by Gil M. Portes.
Documentary Feature
THE LAST REUNION: A GATHERING OF HEROES, Directed by Brent Wilson. Producer Robert Reese
Short Subject
TODAY YOU ARE A FOUNTAIN PEN, Written and directed by Dan Katzir.
Director
Gil M. Portes, SMALL VOICES.
Screenplay
Gil M. Portes, Adolfo B. Alix, Jr. and Senedy H. Que, SMALL VOICES.
Actor
Jonathan Bennett, SEASON OF YOUTH, Directed by Eric Perlmutter.
Actress
Lynn Redgrave, THE ANNIHILATION OF FISH, Directed by Charles Burnett.
Special Jury Prize
KLEZMER ON FISH STREET Directed by Yale Strom. Producer Elizabeth Schwartz.
Audience Favorite Awards
Feature
BACHELORMAN, Co-producer/co-writer/co-star Rodney Lee Conover.
Documentary
BROADWAY: THE GOLDEN AGE, BY THE LEGENDS WHO WERE THERE, Directed by Rick McKay, who was on hand to accept the award.
Short Film
KILLING PEDRO RIVERA, Written and directed by Austin Stark and Jeffrey Karp, who were on hand to accept the award.